Envelopes
Envelopes
The EA5 envelope is the basis for the format and positioning of logo and address. Q-Park prefers window envelopes as this means the envelop does not have to be addressed separately and so prevents errors being made with mailings.
Positioning of the
Q-Park

logo

The master logo in black and red is placed in the upper left-hand corner and left-aligned with the window. The Q-Park office address, postal code and town are printed immediately below the logo on one line as it may not interfere with the addressee.

[Left lined with the Q of the Q-Park logo]

In the downloadable templates you can switch off the window layer for plain envelopes without windows.
Address
For the address use Futura T 9/auto
Figure 52

Envelope examples
---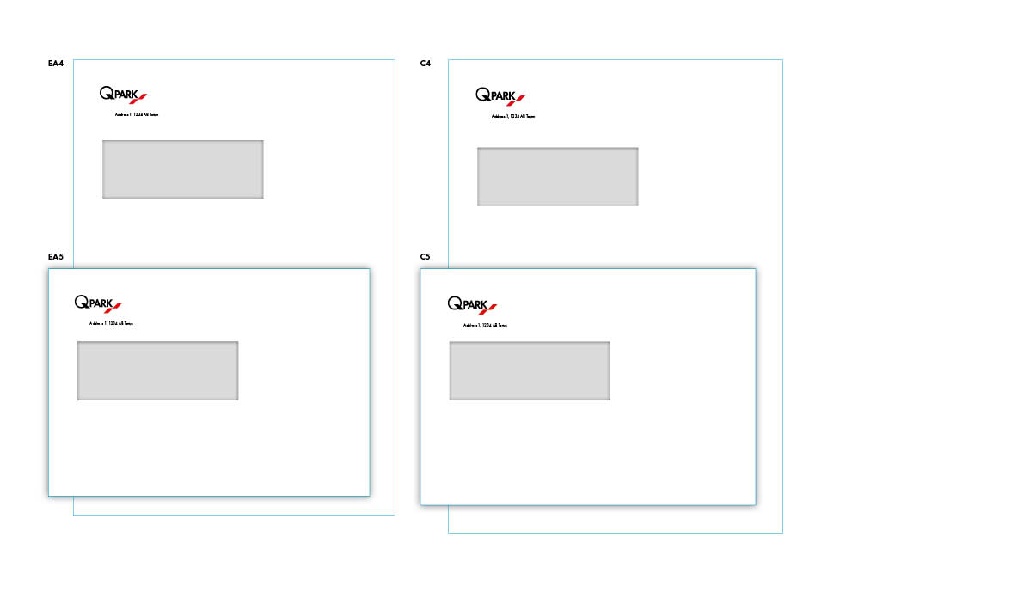 Download Adobe InDesign EA5 envelope template
Download Adobe InDesign EA4 envelope template
Download Adobe InDesign C5 envelope template