WDQ
WDQ campaign
WDQ stands for We Develop Quality. The WDQ expressions use the WDQ logo, and images have a red boarder at the bottom.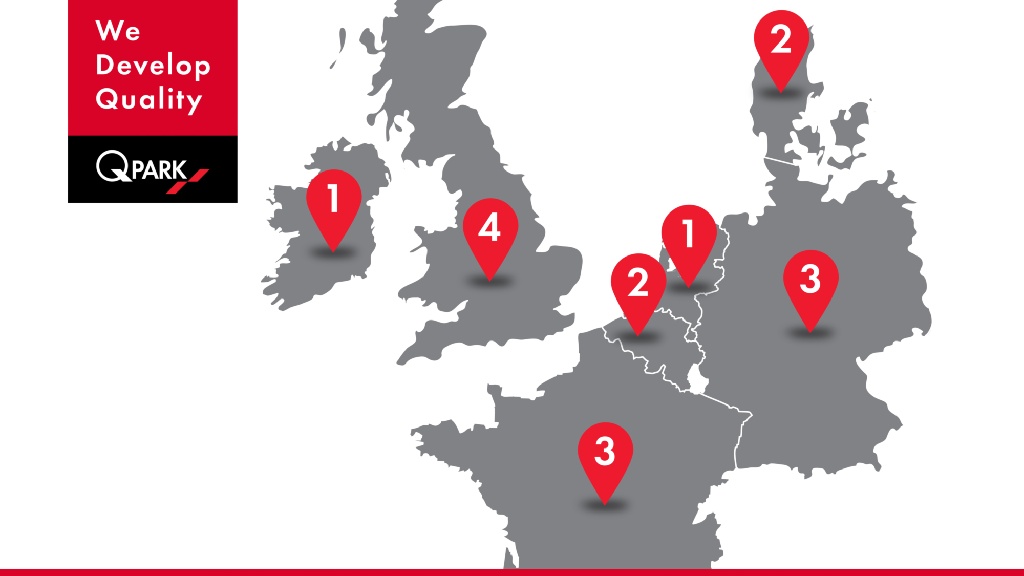 The aim of the WDQ campaign is to create and maintain awareness of Q-Park's PODs and POPs among public and private landlords, project developers and Q-Park employees.
You can find WDQ visuals for PowerPoint presentations and Social Media on Idefix.
Find WDQ Campaign Expertise Articles here.
Value creation
We use brand and marketing as a tool in the overarching strategy to create value for our stakeholders:
Meaningful brand

Focused marketing
We want to build further on the Q-Park brand to support the acquisition and sales process:
Acquisition process is aimed at public and private landlords: to add contracts to the portfolio.

Sales process is aimed at commercial partners: to broaden our sales channels.